Money Domme DIAMOND DIVA PRINCESS & Her paypig moneyslave trophies! » BIGGEST LOSER
OPEN CALL FOR THE BIGGEST LOSER!!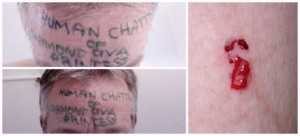 I have JUST removed My previously featured BIGGEST LOSER, so this is YOUR chance for a spot in the limelight, dumbass! Auditions are now OPEN for a special feature as BIGGEST LOSER on this very page. This is a PHENOMENALLY popular page on My trophy site, one of the TOP visited pages, and it has been tied up for sometime. If you think you've got what it takes to be My featured BIGGEST LOSER..
SIGN UP NOW to try out!!
It's time for YOUR 15 mins of fame, LOSER!! Don't squander your opportunity!

All Rights Reserved © Diamond Diva Princess. Unauthorized use prohibited.