Money Domme DIAMOND DIVA PRINCESS & Her paypig moneyslave trophies! » FASHIONISTA
Passion for FASHION!! Emanuel Ungaro & Scuola Del Cuoio
I am totally FASHION obsessed. I mean, I've mentioned this before, but seriously I am SO totally intrigued with high fashion, haute couture, designer, rare vintage, and vintage couture! I love studying and researching fashion, and designers. One of My major FASHION obsessions currently is EMANUEL UNGARO.
I just bought the most gorgeous vintage Emanuel Ungaro
dress in black silk crepe that is just to die for! It's totally so perfectly Hollywood glam! It's a bias cut, which I love, because bias cut dresses and gowns follow your curves and just drape perfectly. I am a TOTAL Fashionista, and love making fashion statements with My own unique style. Quite literally EVERY SINGLE DAY I get compliments from perfect strangers. Everytime I go out, wherever I go, people come up to Me to tell Me how much they love My style, AND My hair. I love getting dressed to the nines, and I never wear the type of regular stuff anyone else wears. I love having rare pieces that NO ONE else has, and this selectiveness also encompasses My passion for FASHION.
Below is a super cute pic of Me in one of My Vintage jackets, this one is double breasted with velvet collar and arm cuffs.. tres Marlene Dietrich style..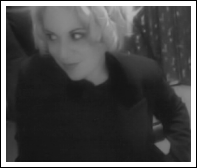 My hair is so soft and shiny.. I just love how the light bounces off of My pretty platinum ringlets!
Since Fashion is one of My Passions, I've been thinking I might start posting info on some of My favourite designers here on MY diary every once in awhile, so you can learn more about some of the fashion ICONS I love best. Here's the first Fashion Feature, this time about UNGARO..
"You cannot improvise couture.  It is linked to a tradition, a craft and the excellence of expertise."  – Emanuel Ungaro
"The son of an Italian tailor, Ungaro's favourite toy at six years old was his father's sewing machine and he became a tailor at fourteen. In 1955 he moved to Paris and was introduced to Balenciaga by Courrèges. He joined the Spaniard's house in 1958 and stayed for six years. Having learnt the master's rigorous attitude to cut, he opened his own couture business in 1965. In 1968, he created his first pret-a-porter collection, Parallèle and opened a boutique at 2, avenue Montaigne in Paris.
Ungaro's clothes are known for bold mixtures of pattern and color, with precise cuts and silhouettes that show off the figure." (Excerpted from Phaidon's Fashion Book & Wikipedia)
Oh btw.. My new vintage UNGARO is one of the pretty things I bought with what used to be danny dorkos money.. isn't he SO lucky??
Speaking of, I took another $$ GRAND $$ out of dorko and bought an absolutely GORGEOUS ONE-OF-A-KIND antique handbag with what used to be dorko's money, TOO. he is so completely unable to resist catering to MY every whim! I am SO enthralled with these handbags made in a clandestine sequestered monastery in Italy, called SCUOLA DEL CUOIO.. they are crafted by HAND, by orphans and monks, using techniques in leathercrafting passed down for hundreds of years. Even the hardware is attached by hand, and they often use 22kt gold gilt. They can only be purchased from the monastery, and are NOT sold in regular stores. Over the decades they have been extremely popular among hollywood icons & royalty.. such as Princess Diana, Cary Grant, Grace Kelly, and Audrey Hepburn.
The leather is SO soft, it is incredible. you have NEVER in all your life seen a handbag as beautiful as the Scuola del Cuoio. NOTHING compares. 
Mine is crafted of buttery soft creamy white calfskin, with golden details. I bought it specifically to match this cream and gold art deco gown I recently purchased.. I look fabulous in GOLD. If you would like to read more about Scuola del Cuoio CLICK HERE.
FASHIONISTA Spotlight: RALPH LAUREN
As mentioned previously, FASHION is one of MY Passions – high fashion, haute couture, designer, rare vintage, and vintage couture in specific. I just LOVE spending your money on FASHION and JEWELS, it's one of MY FAVOURITE pastimes! This is My second FASHION ICON Feature mentioning another of My favourite designers. In this FASHIONISTA Spotlight: RALPH LAUREN.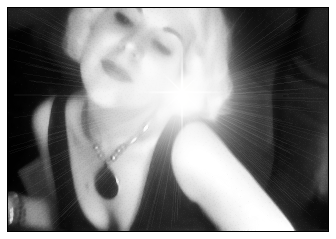 Here I am wearing a lovely vintage Ralph Lauren little black dress with plunging V neckline, front and back. Yes, not only do I have a GORGEOUS chest and pretty white shoulders, but I also have a lovely back, which looks fabulously elegant in the draping V neck of this piece,designed in classic Grecian style along the bodice, and tapering narrow to the knee. This is a photograph of Me the other night, after returning home from a day and evening out on the town. Notice My pretty collar necklace, which has a sort of Egyptian motif, and the vintage Hollywood glamour cuff bracelet on My right arm! SO TOTALLY SILVERSCREEN STARLET.
Ralph Lauren, ".. a purveyor of a Waspish, all-American lifestyle, dressing every aspect of it, from exotic travel to business suits for Wall Street. His vision .. of a measured, monied society which has a home in connecticut and a ranch in Pasadena. His style, borrowed from vintage clothing, evolved from a desire to give new relevance to nostalgic elegance. It was an aesthetic summed up in the [film] The Great Gatsby, for which Lauren worked on the actors' wardrobes." (Excerpted from Phaidon's Fashion Book)
In fact, I just recently learned about how Lauren designed the wardrobe for The Great Gatsby, and this is of particular interest to Me, since I am a HUGE F. Scott Fitzgerald fan!!
PLATINUM GLAMOUR
High fashion, haute couture, designer, mod, boutique, rare vintage, and vintage couture. I have a serious fetish for collecting rare vintage pieces, which vary from flapper styled items, to op art and mod stuff, like the mondrian dresses, and especially vintage Hollywood style items from the 1920's – 1950's. Flapper style ala Louise Brooks, Clara Bow, and Daisy in 'The Great Gatsby'. Film Noir Femme Fatale ala 'Laura', 'The Maltese Falcon', 'Niagra', and of course Hollywood Blonde Glamour ala Marilyn Monroe, Marlene Dietrich, Mae West, Mamie van Doren, and Jayne Mansfield!
Lately I've developed a particular obsession for rare vintage evening bags, and one of a kind vintage hand-beaded bags. A couple of My fav recent acquisitions include:

Exquisitely detailed 1950's evening bag with jeweled top.

Fabulous 1950's hand-beaded evening bag with jeweled closures, this particular make of hand-beaded bag was a favourite of actresses and socialites.
I am reading this excellent book right now by Phaidon which features lots of amazing images and blurbs on some of My favourite designers. I picked it up because it features several of My favourites, and two of My favourite fashion artists Gruau and Erte.. but there are just SO many breathtaking images in it.. here is one that I totally fell in love with and had never seen before: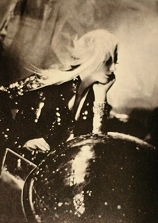 Hat of Blue Paradise Plumes – Harper's Bazaar, 1935. Isn't it totally COOL?
One of My newest shopping fetishes is luxurious VELVET. meow. I only like the best, softest, prettiest velvet, I'm extremely fussy about the quality. I just bought two beautiful velvet dresses, one short sleeveless dress with a fitted bodice with a pretty bow at the waist, and another floor length and sleeveless with a long slit up the back that showcases MY Perfectly GORGEOUS legs exquisitely!
The floor length number is in black velvet with fine silver detailing.. totally silverscreen Hollywood, very GLAM! I look so AMAZING in black velvet with My platinum blonde ringlets!!

All Rights Reserved © Diamond Diva Princess. Unauthorized use prohibited.