Money Domme DIAMOND DIVA PRINCESS & Her paypig moneyslave trophies! » POLITICALLY INCORRECT
UNAPOLOGETICALLY POLITICALLY INCORRECT
VENUS in FURS

Speaking of decadence.. I AM SUCH A FUR ADDICT, just think of all those furry soft animals dying to support MY vanity.. it gives them a type of IMMORTALITY doesn't it? Their lives have not been lived in vain, they were born to be loved and cherished by Me as MY trophies of power and prestige. There is something that feels SO RIGHT about wearing FUR!! Besides I must admit that I love the way people get so shocked by My blatant display of selfishness & narcissism that is exhibited in the adornment of FUR as an accessory to MY Beauty.

I also LOVE ivory, in particular vintage elephant ivory, since its illegal to hunt and kill the elephant anymore, I love vintage elephant ivory, which is still legal to buy. you know, they banned hunting the elephants for ivory because the hunters were basically slaughtering the elephants by tearing out their tusks. Can you believe it?!
Exclusivity is one of many reasons why one of My favourite furs is LEOPARD SKIN, because leopards are also illegal to hunt and kill anymore, and you can only buy vintage leopard fur, which is extremely hard to find as you can well imagine, since it is not currently marketed, most people that have it, hold onto it. I LOVE furs that are difficult to acquire and not common. I HATE anything common, that just ANYONE can get ahold of. BLEH! THE Princess deserves THE UNATTAINABLE by the mass populace.
So when I stumbled upon this vintage LEOPARD SKIN PILLBOX HAT, never worn, at an estate sale, you can imagine I just HAD to have it. I love the chic JACKIE O style, and it reminds Me of the song written about Warhol SUPERSTAR Edie Sedgwick:

There's really nothing else on earth like the feeling of it. Imagine petting a very big CAT, that is EXACTLY what it feels like!
I even have a video montage which shows Me STEPPING on MINK. OMG it's positively DELICIOUS! Not only do I LOVE fur, ridiculously such a SCANDAL to politically correct fascists, I even WALK ALL OVER IT. This totally DECADENT Video Montage has a sort of Burlesque vibe to it, with lots of BOLD VIVID COLOUR & STYLE! Watch it NOW.
I decided what I wanted next was a new fur coat, and TOTALLY found the coat I want, a Coach brand designer black calfskin suede jacket with COYOTE collar and cuffs.. its absolutely unbelievably GORGEOUS. It's a $$ 2 GRAND+ $$ coat, totally DIVINE. As soon as I saw it, My heart raced and I could barely breath!! I've never seen coyote fur before, its exquisitely decadent!! It is similar in texture and appearance to fox (one of MY personal favs) but at the same time, TOTALLY unique!! I HAD TO HAVE IT!! So of course, as soon as I made up My mind that I wanted it, it was destined to be MINE!! My little minions just LOVE buying Me decadent luxurious FUR!! meoww I will definitely be filming My new FUR FETISH video in the Coach fur jacket, and just wait until you see what I have planned!
The new fur is GORGEOUS, the cuffs are so thick and the collar so luxurious, its absolutely breathtaking, pictures do NOT begin to do it justice!! So now the beautiful Coach jacket bought by My lucky little manpawns gets to join My ever growing collection of fur which now includes the coyote, My gorgeous sable mink, My fox, and Norwegian fox, My (heart stops) genuine vintage leopard, and My rare broadtail coat (made out of little baby black lambs).. meoww!!
In fact, My broadtail coat and My norwegian fox were bought for Me by a fur fetishist (whom I consider to be My very first moneyslave), who found Me from My pinup modeling fan club, which I merged with CapitalisticBlonde.com.. in fact at that time I did My first fur video, and wrote an egocentric arrogant poem for it, which I plan to post in Members Area along with a photo exposé!! My fav furs are White Fox, Norwegian Fox, Broadtail, Ermine, Leopard, White Mink.. among others.. so mark it down!!
My lucky new manpawn keithy was allowed to buy Me another new fur, this time I selected a gorgeous creamy white, genuine MONGOLIAN LAMB fur, absolutely BREATHTAKING!! Fur looks SO natural on Blondes!! I love to wear My platinum blonde hair up in a french twist with a beautiful thick fur wrapped around My delicate shoulders.. meoww I especially love white furs and creamy coloured fur like this mongolian lamb, and My norwegian fox!! Sooooo prettyyy!!

MY FOOL wrote a poem for ME, inspired by MY beauty and MY furs!!
Ode to the Narcissistic Beauty

two closets has the PRINCESS
to store the pelts of HERS
the first one is of beauty
it contains HER magnificent furs

beautiful works of nature
sacrificed to frame HER beauty
tis what those creatures were born for
they have filled their predestined duty

and while these furs are magnificent
they really do not compare
with the radiance of the PRINCESS
the One of the beautiful blond hair

and in that second closet
all neatly hung by HER in rows
are the souls of those she possesses
as HER collection of them ever grows

freaks, and fools, and slaves in love
all surviving under HER spell
they remain there for HER purposes
HER vanity holds them so well

just like the fur they are helpless
both tributes to HER arrogant pride
SHE wears them whenever she desires
and when useless, they are tossed aside

this fool is envious of the fur
to be with HER it was humanly slain
but I just hang in that closet
with HER poison flowing thru my vein

– phulup (the i [I] has been extracted, now there's only u [YOU])
SS COLLECTIBLES
Look at the antique German WW2 coin I just bought with what used to be YOUR money!!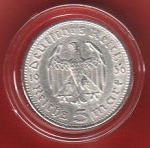 It is a circa 1936 German silver 5 mark Hindenburg coin. It's 90 percent silver, and the entire edge of the coin has German writing which reads "The Common Good goes before the Interest of the Individual". The front of the coin shows the imprint of the bust of Paul Von Hindenburg, with the SS Iron Eagle and date on the other side. Its SO fn cool!! And noooo I am NOT a coin collector, I have no interest in coins, only CA$H.. loll.. BUT I DO have interest in WW2 Germany and in Ancient Egypt, so I DO collect Vintage German & Egyptian coins.
I bought MORE WW2 German CA$H with another WALLETS money, this time BILLS & also 3 stamps!! These notes are circa 1939 and are 5 and 20 reichsmarks. The stamps are 4 used postal stamps circa 1941 with the postal mark of "OSTLAND". From what I have heard it is illegal to own these in Germany or Austria. Pretty cool, huh??

All Rights Reserved © Diamond Diva Princess. Unauthorized use prohibited.