Money Domme DIAMOND DIVA PRINCESS & Her paypig moneyslave trophies! » HOLLYWOOD BUZZ
MY INTERVIEW FASHION ARTICLE w/SHERI MOON ZOMBIE IN GOTHIC BEAUTY MAGAZINE!!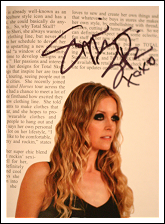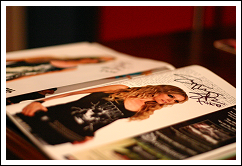 My second interview & fashion article with SHERI MOON ZOMBIE, wife of rocker ROB ZOMBIE, featured in issue 21 of Gothic Beauty Magazine!! Visit the Gothic Beauty website to order a copy!
MY INTERVIEW WITH SHERI MOON ZOMBIE NOW FEATURED AS THE COVER STORY IN PM MAGAZINE!!
I interviewed Rob Zombie's wife Sheri Moon Zombie about her clothing line 'Total Skull' for two nationally distributed magazines, and it is the cover story in one of the issues featuring My fashion articles,you should most definitely pick up a copy!
Additionally, The issue of PM Magazine featuring My interview article with Sheri Moon Zombie also includes 2 ads featuring Me – so check it out!! The first ad is for My website CapitalisticBlonde.com, and the other ad features Me as spokesmodel for acclaimed hypno femdom website Agnar's Photo Den!!
*ROB ZOMBIE occasionally auctions SIGNED COPIES of this issue on his personal ebay account. If you are interested in getting a copy of this issue, that is the place to do it!
PRINCESS ATTENDS HOLLYWOOD PREMIERE!!
Exciting news!! My press coverage of the NOTLD3D HOLLYWOOD PREMIERE for the popular film genre site I occasionally write for is now published!! I am very pleased with the results, the article came out FABULOUS!! I will not be posting access here for the general public's consumption, as they are not worthy of reading it.. so if you are among those that I allow to communicate with Me, you may request access to read the article – and if I want to give it to you, I will!
PRINCESS INTERVIEWS SID HAIG OF ROB ZOMBIES FILMS!!
I interviewed SID HAIG for a popular genre film website.. if you don't already know who SID is, which you !!SHOULD!!.. he played the character Captain Spaulding in Rob Zombie's films House of 1000 Corpses and The Devils Rejects, and was also in Jack Hill's cult classic Spider Baby, Tarantino's Kill Bill Vol. 2, and a TON of other films. Sid was so much fun to interview, and had a lot of cool stuff to tell Me about his upcoming films, and what it was like working with Rob in Ho1kc & TDR, his feelings about film, the acting process, and so much more!
Not only is the interview transcript posted, but even the audio file of Me and Sid talking, which is 20 some minutes long.. I am not posting the link here for public consumption, those of you I want to give the link to I am sending it to, and I am also sending out the link through My mailing list in My members area, so if you are a member and you haven't signed up for My mailing list, go log in and do so NOW!! If you want to listen and I haven't already given you the link, you can try emailing Me to ask Me how to hear it, and if I feel like it, I'll email back and let you know!!
GOTHIC SOCIETY JOURNAL interviews THE Princess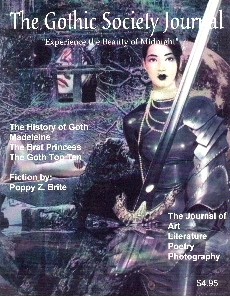 This issue of Gothic Society Journal is SOLD OUT, and it is VERY hard to get a copy. In fact, I was told by the editor that a copy of this issue of GSJ featuring My interview, auctioned at CHRISTIE's for over $1000 DOLLARS. Yes it is HIGHLY coveted. Luckily, I own SEVERAL copies of this issue! That's ME listed on the cover as 'The Brat Princess'!

All Rights Reserved © Diamond Diva Princess. Unauthorized use prohibited.