Money Domme DIAMOND DIVA PRINCESS & Her paypig moneyslave trophies! » Royal Diary » The ONLY thing that eases the tension is to BINGE SPENDY SPEND on ME with ABANDON
HRH Elitist Findom Royalty – Financial Domination Princess and Celebrity Money Domineiress issues the following alluringly feminine ROYAL DECREE: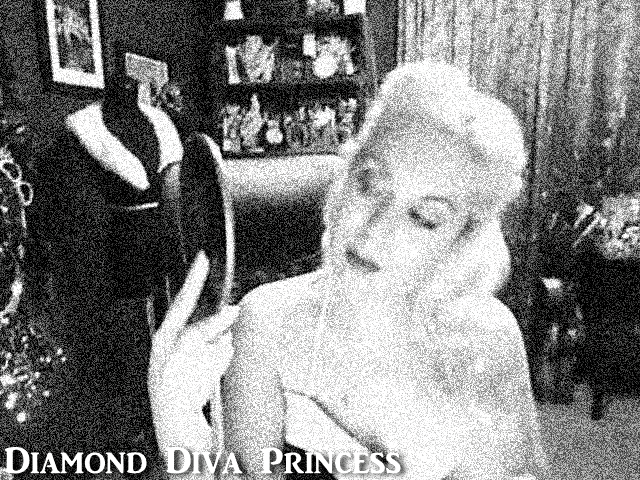 DITZY DOLLY FREDRICA: OMG itsy bitsy teensy weensy bbrainnsypoo is ACHING, CRAVING My latest Platinum Blonde Chanteuse Siren Spell to be administered IMMEDIATELY. There is NOTHING you love MORE than giving ME what I WANT. And OMG I want MORE! MORE! MORE! and you want to give ME EVERYTHING, because giving ME EVERYTHING, makes you feel GOOD!
Because Like Omg! It's what you WORK ALL WEEK FOR, Little Missy! BUY NOW BUY NOW BUY NOW!
DOLLY DEAREST SWEET STEPHANIE: OMG My Ditzy Dolly cannot resist the URGE to pour a BIG glass of WOOZY WINE RIGHT NOW and succumb to the SPARKLE CHARM RUSH of SIPPY SIPPY POP POP puffy puff PAY PRINCESS!! OMG DOLLY DEAREST! So DITZY DOLLY DELIRIOUS to Click & Spend and pile WEALTH, ASSETS & RICHES at My Perfect Pretty Feet! OMG sooo *MELTY MELTY*!! Cclickkk BUY NOW!
OMG *BIMBO SAYS* "sweet dolly LIVES to obey PRINCESS'S BARBIE GIRL COMMANDS!" you LOVE ME you LOVE ME you LOVE ME. My sing song sequential synch controls your helpless empty plastic dolly head! miss mary mackkkkkkkkk!
DRONE CADDY: Omg you LOVE to be a GOOD BOY & work hard to please Me. Whenever you look at your transaction history with Me on Niteflirt and see the figure of the amount of MONEY you pile at My Perfect Feet growing LARGER you are triggered to CRAVE the rush of BINGE SPENDY SPENDING MORE on ME and watching it grow EXPONENTIALLY BIGGER. you will now install My new MELTY MELTY mind control TRIGGER.
Through this dangerous trigger I will control your mind & put you deep into a trance-like state of TOTAL OBEDIENCE to My vocalized command contained within this mp3, every time you see My visual trigger, whether in an email, on My Twitter timeline, or even just in your minds eye. Click SEND PAYMENT and become MY hypnotized mind controlled test subject.
DRONE STEFAN: Omg My Platinum Blonde Beauty and charismatic personality slay you and make you deliriously ddizzyy to obey ME and SPEND on ME. It is impossible to resist the hypnotic allure of My unparalleled glamour and majestic DIAMOND LIGHT which glows intensely around your itsy bitsy teensy weensy bbrainnsypoo making you obsessively compulsively CRAVE to succumb to the emotion I stir deep within you, the intense desire to DO MY BIDDING. Submit, succumb & surrender to ME NOW.. embed My SPARKLE TRIGGER in your head by watching My GLAMOUROUS PINK SEQUINS Hypnotic Blonde Fetish VIDEO.
OMG My PLATINUM BLONDE HAIR SPARKLES like a glass of CHAMPAGNE. you KNOW you want to get LOVE-DRUNK on My SPARKLE CHARM Pretty Pink Poison and indulge in My GIRLY GLAM FIX NOW.
SISSY MICHELLE: Like there is totally NOTHING else on earth more exciting than taking a trip through MY World, because like omg it is MY WORLD and you're just living in it, sissy dolly! So whatever I say you are, that is what you are. If I say you are nothing more than a little prancing animated Diamond Diva Princess SISSY BIMBO BARBIE than that's what you are! Nothing more and nothing less. Time to install My PRETTY in PINK Programming, sissydoll! you KNOW you can't resist. you are SO curious what I have planned next for your itsy bitsy teensy weensy bbrainnsypoo!
MONEY MOUSE: meowww! OMG the desire to hear those TWO LITTLE WORDS consume your mind as you gaze upon My Platinum Blonde Perfection here in this hypnotic loop. Like Omg more than anything else in the world you WANT to be a GOOD BOY for ME. you desire nothing more than to load those heavy bags-o-cash for ME & BINGE SPENDY SPEND on ME NOW! $$$ you want to click buy NOW for ME and install My FLAWLESS DIAMOND TRIGGER!! Omg SWEETIE. Spending ALL your MONEY on ME is SO REWARDING! *Nodding head yes, smiling sweetly* Say OKEY DOKEY.. BUHBYE MONEY! *SNAP*
My Ultra Femininity & Petite Blonde Beauty ~ create such emotion within you ~ the ONLY thing that eases the tension is to BINGE SPENDY SPEND on ME with ABANDON.
OBEY NOW, My DISCIPLE DRONES & DITZY DOLLIES.
Filed under: Royal Diary · Tags: Cash Mule, ditzy dolly fredrica, Dolly Dearest Sweet Stephanie, Drone Caddy, drone fred, Drone Stefan, HRH ROYAL DECREE, money mouse, Sissy Michelle