Money Domme DIAMOND DIVA PRINCESS & Her paypig moneyslave trophies! » DDP THEME SONG
DIAMOND DIVA PRINCESS THEME SONG
(Girls voice saying "No wanking allowed,boyz!" – Diamond Diva Princess)
© Original Music For CapitalisticBlonde.com by BeWiz Production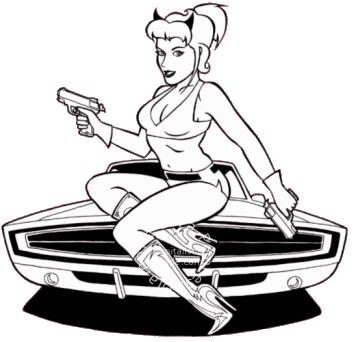 Pinup drawing of Diamond Diva Princess by Krysztof Nemeth – Copyrighted material © All Rights Reserved.
Unauthorized use prohibited.
Press PLAY to listen!
Audio clip: Adobe Flash Player (version 9 or above) is required to play this audio clip. Download the latest version here. You also need to have JavaScript enabled in your browser.
Read what they're saying about Diamond Diva Princess:
"Modern BDSM's Blondest Bombshell!!" – John Mendelsohn, Famous Music Reviewer for Rolling Stone Magazine, Magazine Editor, & Creative Genius
"I'll gladly quote Kirkegaard while checking out your eyeliner." – Herschell Gordon Lewis, Godfather of Gore, Film Director & Advertising Mogul
"One sexy siren to set the world ablaze with her ultra-hotness! She's so hot my monitor melted!" – Krysztof Nemeth, Talented & Lauded Contemporary Pinup Artist
"The Princess should come with a warning label because once you gaze at Her mesmerizing beauty and obvious power your life will never be the same." – Dickievirgin.com, Premier Femdom Website
"She's got spunk and she's not messin' around." – Rock Hard Radio & eZine
"You'll grow addicted to Her scornful sexy arrogance………" – VINYLYA, Stylistic Contemporary Pinup Artist & Fashion Designer
"Devastatingly Beautiful, Deviously Brilliant, all in one package. She's the flame that draws men to Her helplessly like moths, and the men love every moment of it." – Agnars Photo Den, Femdom Hypnosis Website
SHOP til you DROP @ Platinum Glamour Boutique:



All Rights Reserved © Diamond Diva Princess. Unauthorized use prohibited.