Money Domme DIAMOND DIVA PRINCESS & Her paypig moneyslave trophies! » GERMAN MONEYPIGGY
This German moneypiggy marty had been reading My diary and website for sometime, when he met Me on a new moneyslavery forum.. after talking back and forth with Me on the board for a few days, he of course ended up joining My website as he had already developed by then quite an addiction for MY ARROGANCE & GREED, before ever even having the fabulous opportunity to talk to Me.
Sooo, he told Me he has these old German bills that his parents saved which are from times of inflation and are marked millions and billions upon them, and would like to send them to Me, MEOW!! I just LOVE the thought of his parents saving those bills for all those years (the bills range in date from 1920-1923) and then him giving them to ME, because of course they *should* be MINE!!
Im assuming they look something like this, I just love this bill it says it is worth 5 billion dollars as "milliarden" is billion in German.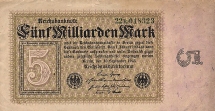 "I have some old stuff from my grandparents like old bills from inflation times with millions and billions printed on them. Maybe you would like them as a present? I just have to figure out an address to send them to you.
Of course it would be a thrill to join your page. You call your high entrance fee a shot in the veins. And really so it is !!! I think, You really know everything about our addiction, which is more or less like a drug !!!
And you are talking about this so very, very frankly, how you are using and abusing the slaves, f*cking them up and f*cking them over. Woow !!! This is sooo exiting. I am always getting very hot reading this, not to mention your words about the joys of the minx, you described in your diary, ending their lives for your luxury.."
ZEHN MILLIARDEN & the Art of reading..
OH I forgot to mention, the german bills came in from german slave martin!! As you may remember, martin is the German slave that found Me on a forum that I am a member of, and knows of MY great interest in all things German, in particular German WW1/WW2 history. he had these bills that his parents had saved since like the 1920's or something, which were from a time of great inflation in Germany and the bills were marked MILLIONS and BILLIONS of dollars or MILLIONEN and MILLIARDEN of marks. One is actually marked TEN BILLION.. lol, they are SO adorable AND in very good condition!! I took a couple of pix on cam of them, so Im sharing a couple here..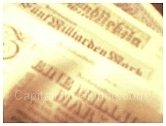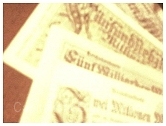 Speaking of all things German.. I've been reading The Rise and the Fall of the Third Reich, and particularly liked this one quote that I found from Hitler, which originally came from Mein Kampf where he discusses the art of reading..
"By "reading", to be sure, I mean perhaps something different than the average member of our so-called "intelligentsia."

I know people who "read" enormously … yet whom I would not describe as "well-read." True, they possess a mass of "knowledge," but their brain is unable to organize and register the material they have taken in … On the other hand, a man who possesses the art of correct reading will … instinctively and immediately perceive everything which in his opinion is worth permanently remembering, either because it is suited to his purpose or generally worth knowing … The art of reading, as of learning, is this: … to retain the essential, to forget the nonessential. … Only this kind of reading has meaning and purpose … "
I love that, it really struck Me, because I am like that, everything I read (and I am an AVID reader), I retain the essential, recognizing its value to MY life, MY purposes, MY interests.. the "art" of reading, its extremely well written and thought provoking, don't you think?
[back]

All Rights Reserved © Diamond Diva Princess. Unauthorized use prohibited.