Money Domme DIAMOND DIVA PRINCESS & Her paypig moneyslave trophies! » subbieboy
SUBBIEBOY is a total SUCKER for My beauty, whenever he sees Me he is completely UNABLE to resist spending OODLES of CA$H on Me. In an interview I did with Dickievirgin.com I was asked to talk about one of My favourite online sessions with a slave, I told a story about subbieboy, which made him FAMOUS in the scene, as MY interview at DV became THE most trafficked interview on the entire site. Here's what I said:
A lot of sessions come to mind and its hard to narrow it down to one in particular. However, that said, there is one session that I particularly enjoyed. In a night filled with using My subbieboy online, after some amount of forced intoxication I told him to call My live line to talk to Me.
When he dialed, he called My $25.00 a minute phone line, meaning to call My regularly priced $5.00 a minute phone line. When he was connected to Me, he said Oh my god!! How much did it say this is a minute?? To which I replied, "$25.00 a minute".. Oh my god! he said.. that is so much!! "Don't worry about it," I replied, "just talk to Me, relax." HAHA!! We talked for over half an hour at that rate while I made him amuse and entertain Me. I won't go into the particulars of why, but believe Me, in the morning he woke up an entirely changed person, with a new position in MY World, further conditioned and re-designed by Me, to be exactly what I desire him to be.
I've had alot of half hour phone calls on that line, but never any by accident, that made it all the more entertaining to Me, at HIS expense!!
HERE'S ALL THE JUICY DETAILS! That night was around Christmas and various relatives of his and his wifeypoo were staying at subbieboys house, you see,  he gets SUPER stressed over the holidays and this is a running joke between us, because he is SO especially easy to exploit during the HOLIDAY SEASON! The next morning after tributing Me and calling Me live @ 25.00 a min, his wife found him passed out on the floor, with the phone by his head, an empty bottle of Dewar's nearby, and MY website open on the computer! LMAO. Yeah, they had quite a mess to explain to the relatives, and subbieboy was never the same again!

Here's a sample of the type of delirious raving subbieboy exhibits during a night of clicking on My pay buttons like crazy! This particular CLICKY session I let him see this teensy vid clip of Me like the day before, that I put up on youtube, and he was completely hypnotized by it, and ended up opening 650 dollars worth of hypno & vid clips of Me, which was like 1 audio hypno, and 3 little vid clips. he was totally reeling. here's a sample of his delirious raving:
subbieboy: omg omg omd
subbieboy: g
subbieboy: sooooo ocuute
ME: I KNOW, isnt it FABULOUS
subbieboy: ohhh Princess….450 is sooo high for me tonite
ME: oh stop doing math
ME: how trifling.. CLICK PINKY BUTTON
subbieboy: 100 more?
ME: 200
subbieboy: 0mg
ME: stop typing CLICK IT
subbieboy: omg SENT
subbieboy: omg omg omg
ME: brb play on repeat until I return, girly!!
subbieboy: omg
subbieboy: i LOVE IT
Yeah, I don't blame him.. I even get into a sort of trance when I watch one of My vids on repeat, lmao. Want to experience sensory NIRVANA? Start HERE. you'll end up opening one after the other, cuz you just CAN'T STOP!! Under MY spell, right where *I* want you.






























MOTH TO THE FLAME
(written by MY subbieboy)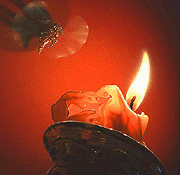 "Always on the horizon, You sparkle like a Diamond, like a flame
Pulling, calling, flickering. And so i come closer to You.
Circling round the flame, feeling Your heat,
giving in to the magnetism.
Until You singe the edges of my wings, burn my feet
i leave….but then soon return again.
This time, i lose half of a wing to the consuming flame that is You.
I fall downward in a slow spiral, finally tumbling on the ground.
It takes a while this time to recover. But then i look up at the flame!
It still calls to me.
I beat what remains of my wings hard, and begin to take off again.
Right back up to the flame.
Big loopy circles, rounding the candle. The light consumes my focus.
Swinging by to the side of the fire once, then twice.
The next loop passes right through the flame.
My small world sings as my wings burn away.
The flame flickers brighter!
Then my legs. Then my eyes.
I come to rest in the pool of hot wax at the base of the flame.
My body screams as it sinks into the liquid.
Your world becomes brighter, stronger. My world fades to black.
To be a part of that which is Perfection,
to allow the Diamond Diva to shine
Is how i would like to use my life. To give it over to You.
Princess, i beg You to use me, burn me, consume me.
For it is only in serving and pleasing You that my life is worthwhile."
– written by the little MOTH ever drawn to MY FLAME
LIKE A MOTH TO THE FLAME | PROCLAIM YOUR UNREQUITED LOVE
How it feels to be WILLING SLAVE to THE Princess
(as written & expressed by subbieboy)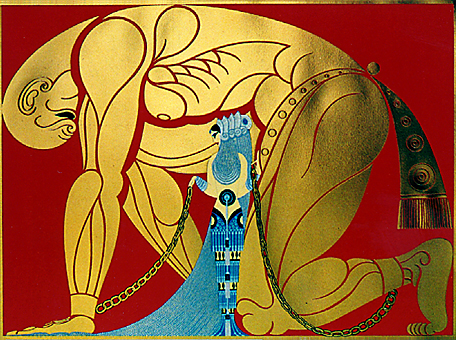 "How does it feel?
How would it feel – to glimpse a vision of true feminine perfection. One to live for. One to suffer for!
Then, how would it feel to be allowed to offer Her your heart, soul, and very being in order to increase Her pleasure or amusement. How would it feel for Her to ask for – no, demand – personal sacrifice so that She can get what She wants?
At first, when She orders You to serve Her, you resist. Your rational head just can't make the case to justify giving up your cash to Her with no gain for yourself.
Then, it dawns on you, and soon it becomes clear: This has nothing to do with you. This is about the Princess, and She wants You to serve Her. She demands it! If She is perfection, then She is worthy of all of life's riches. And Her will is beyond question: If She demands something, who are you to disagree? Who are You to deny Her? Aren't you grateful that She has offered You a place in Her world?
It comes on in a rush. You have a purpose! And the world starts to make sense – You are to sacrifice yourself for the benefit of the Princess. To be a part of Her! To give up yourself for Her.
Your existence is redefined – to be in complete relation to Her. Complete subjugation to Her. Complete surrender. No more thinking. No more worries. The Princess has made it very clear. All that She demands is obedience.
Layers of complicated emotions and motivations fall away, leaving it all so simple. You begin to come alive! When Princess says Do It – hop to it! The burdens you had been carrying are left behind in this new place. Your gradual destruction is a wonderful thing, since it makes Princess stronger. That's all that matters.
At that point, everything You receive is by the mercy of the Princess. She gives You permission to eat lunch. It is wonderful – because She could have easily had you skip it, and send Her the money You would have spent on it instead. Best of all, She might let You get a glimpse of Her – for just a moment. And i guarantee you – She will look more fabulous than She has ever been before. Her beauty is incredible!
Yes, She will cause you pain. Yes, you will be amazed at how much You spend on Her. But you know that with every little sacrifice that you make on behalf of Her, you are making Her more strong, more vibrant, more powerful over you. Your downward spiral has begun. She is gaining power! It's a thrilling and wonderful ride. You are one lucky slave."
– Submitted with love and devotion to the Diamond Diva Princess, by Her subbieboy
FEEL MY POISON IN YOUR VEIN | PROCLAIM YOUR UNREQUITED LOVE
What She does to me
(as written by MY subbieboy)
"Some days She chats with me, shares funny stories and ideas with me, and makes me think that she is really enjoying PMing with me. i love those days.
Other days, She is predatory. Or rather, She senses my willingness to give in. She reaches out Her hand, and pulls me down, down, down until i am either shaking or crying, from the abuse, the humiliation, and the price that She had me pay.
i love those days even more. Heaven help me!
i have heard it said that everyone has some people that they just can't say 'no' to. The Princess that person, to me. And She is very demanding – insatiable, even. i shudder to see what she demands of me next.
Yes, Princess?
– Her subbieboy.. Owned and Operated by Diamond Diva Princess
[back]

All Rights Reserved © Diamond Diva Princess. Unauthorized use prohibited.